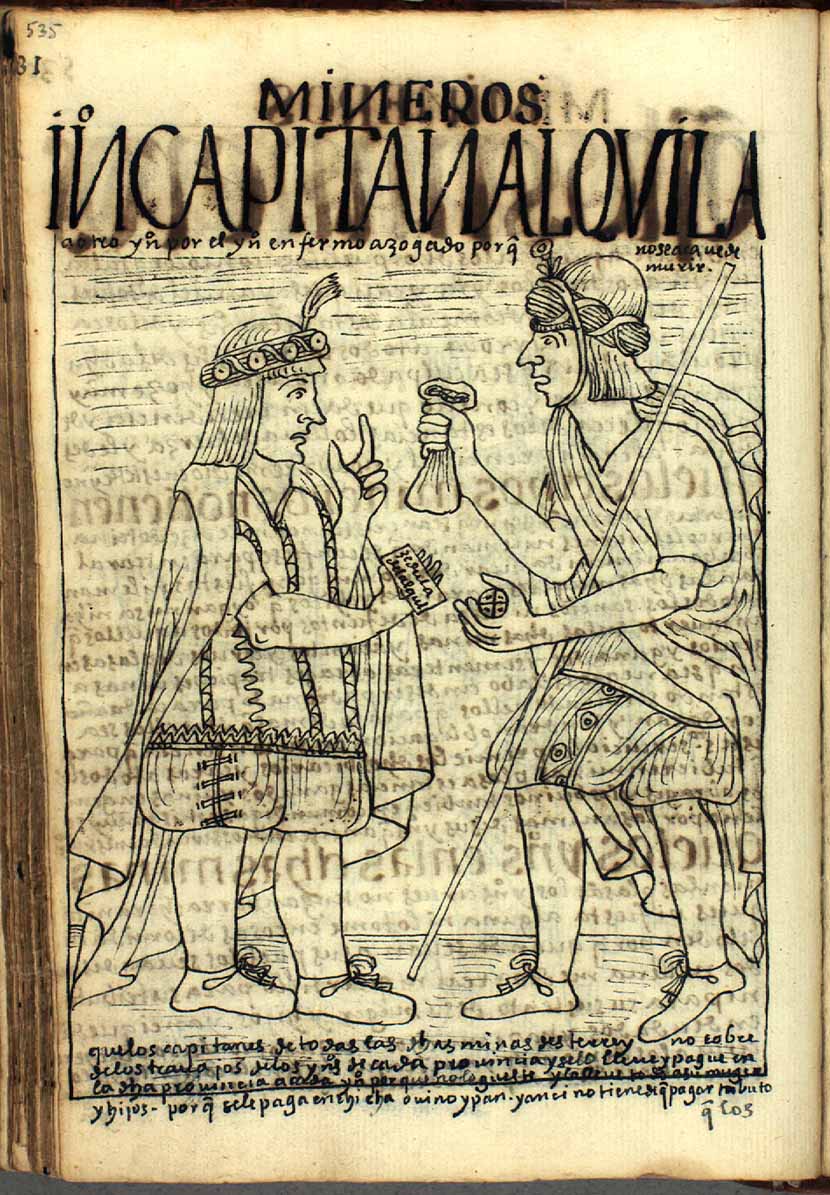 Drawing 213. A mine labor captain "rents" a native laborer to replace one of his own who has fallen ill from mercury poisoning.
531 [535]
IN[DI]O CAPITÁN1 ALQVILA a otro yndio por el yndio enfermo azogado porque no se acaue de murir.
/ 'zédula del alquil[l]' /
MINEROS
* Que los capitanes de todas las dichas minas deste rreyno cobre de los trauajos de los yndios de cada prouincia y se lo lleue y pague en la dicha prouincia a cada yndio. Porque no le gaste y lo lleue todo a su muger y hijos, porque se le paga en chicha o uino y pan. Y ancí no tiene de qué pagar tributo.
El "capitán" de la mit'a era el encargado de "enterar" las obligaciones de un grupo étnico particular en Potosí o en Huancavelica. Si no lograba hacerlo tenía que pagar lo que debían los que faltaban. Véase la correspondencia de un capitán con su apoderado de Potosí en Murra, 1977 [Bib].