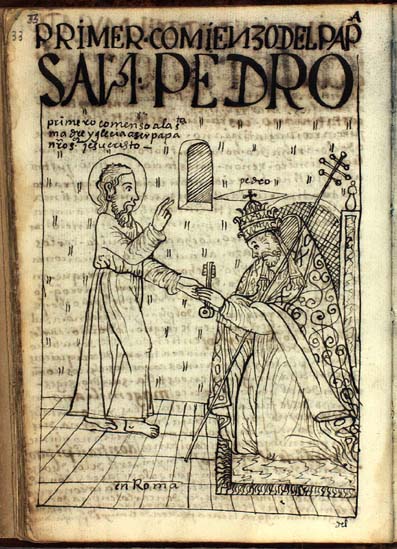 Drawing 12. Christ gives the keys to the kingdom of heaven to Saint Peter in Rome.
33 [33]
PRIMER COMIENZO DEL PAPA, SAN PEDRO
/ Primero comensó a la santa madre yglecia a ser papa Nuestro Señor Jesucristo. / Pedro1 / en Roma /
La cruz eclesiástica de tres travesaños es un símbolo exclusivo del Sumo Pontífice; Guaman Poma lo emplea correctamente aquí y en otras ocasiones.